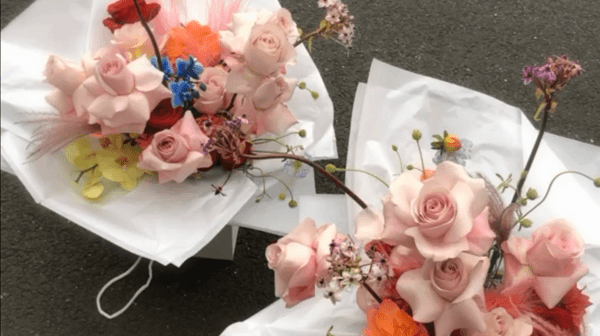 Athlyn on Repeat
Keep us on repeat! A floral subscription of exclusive and unusual flowers individually arranged in our South London studio. Responding to the seasons, climate and mood, each bouquet is wrapped and delivered to your door - or someone else's! - every month.
Available in

Medium
or

Large.
London postcodes only; delivery included. Your flowers will be delivered the first Friday of the month.
Sending a gift? Every subscriber will receive a unique Athlyn gift pack at the beginning of their subscription including a polaroid of an Athlyn bouquet, a dried gesture and a personalised note.

Gifting yourself? If you select Individual Subscription we'll be in touch shortly to set up an account with a recurring monthly payment for your selected time period. This can be paused, cancelled or rescheduled at any point during your subscription.
Please contact info@athlyn.co if you would like to set up a weekly or bi-weekly subscription, to arrange delivery on an alternative date or if you have any special requests.